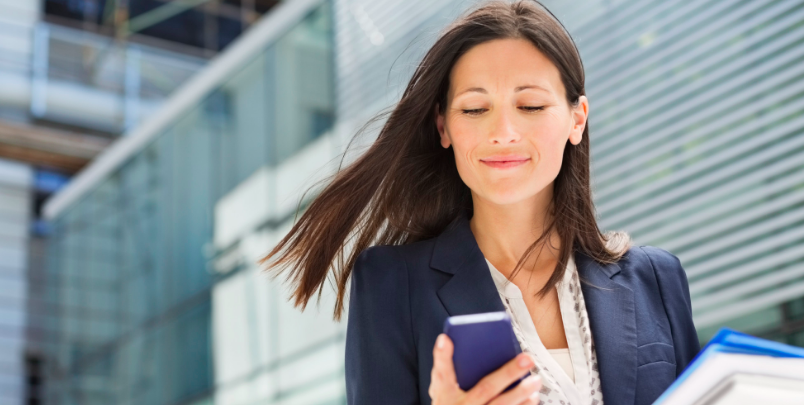 Fill. More. Jobs.
Working in recruitment takes time, effort and perseverance. We've been there. We know that finding quality talent is tough and engaging them intently with your role, just as challenging. To combat this, some savvy recruiters have started including videos as part of their job ads, successfully raising engagement rates and helping them stand out in a crowded market.
However, including videos across all job ads can be a timely and expensive process.
So we created VideoMyJob.
Our app allows any recruiter, hiring manager or HR consultant to create a professional, branded and targeted video job ad within minutes and for a fraction of the cost of standard video production.
With video job ads, recruiters can go beyond describing daily tasks and provide deeper insights that convey the real 'feel' of the job to a candidate, from describing the work style of the hiring manager, to articulating the employee value proposition in meaningful terms – video really allows you to paint a true picture of what it will be like to work in the organisation.
Some of the key benefits of VideoMyJob are:
Ease of use - the intuitive interface makes it easy for someone with no technical training to create, edit and share high quality video job ads.
Higher engagement - candidates spend an average of five times longer viewing a job ad that includes a video. So you have a better chance of engaging the right talent.
Efficiency – work quickly without compromising your quality of hire. VideoMyJob allows you to create stronger shortlists faster and shorten the time to hire
Once the initial template setup process has been completed, a user will be able to quickly create and edit a video job ad and share it to wherever they want it seen – Seek, Youtube, LinkedIn, Twitter, even their own website with every video remaining on-brand.
And given this can all be done from a smartphone, ads can be recorded wherever they're likely to be most engaging – around the office, your outdoor break space or even from the desk where the potential employee will sit, giving a candidate a unique insight into the role.
A high quality video job ad will provide a unique candidate experience that is both exciting and memorable. As the war for talent intensifies in 2016, the ability to put the candidate squarely at the centre of the recruitment experience will give recruitment professionals the advantage that they need.
Contact us today at www.videomyjob.com to find out how you can kick off your free trial and start to efficiently attract, retain and inspire a new generation of employees.