Welcome back to our three part series blog 'Making your best Video Job Ads', this time we are going to cover all of your options when it comes to your set up for filming great video job ads.
Last week's blog was a guide to structuring great content. This instalment will help make your videos look and sound great, by focussing on 3 key elements: camera, sound and lighting. If you can get these things right, it will give your video a professional edge.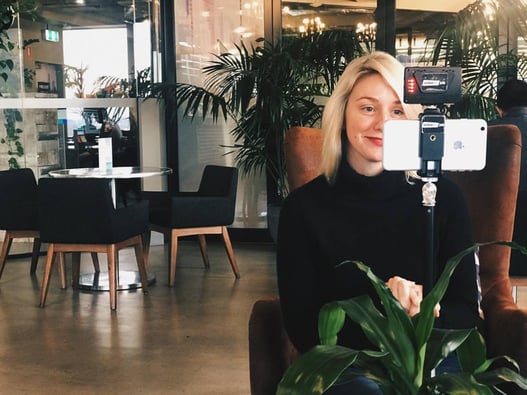 (For some extra help with filming & technical setup head over to our support hub ➡️ click here.)
Camera
VideoMyJob is designed to easily record your video using your smartphone. The HD camera in most smartphones produces great quality video and the teleprompter in our app works hand in hand with your phone camera.
We highly recommend using a tripod to keep your footage still and your camera at eye level

Always turn your phone sideways to avoid black bars either side of your video

When filming it's best to switch it onto Airplane mode to avoid alerts coming through and interupt
Lighting
Lighting is an important consideration when filming your video to make sure your video looks professional.
Before you begin, consider your background.

Make sure it is not distracting, messy or loud.

A clean spacious room filled with natural light is always a great option

Be mindful of not having the light streaming in directly behind you, or harsh lighting from above.
Additional lighting from directly in front of you is a great option. We recommend attaching the LED panel included in our hardware kit to your phone tripod, this will give your video a professional edge.
Sound
Sound is a major element to ensuring you create a professional video.
The inbuilt mic on your smartphone produces good quality audio

For optimum sound, record your video in a closed quiet space

Making sure background noise, like phones ringing or people talking are at a minimum

If you're filming outside or in a loud area, it's best to use an external microphone that attaches to your phone t

o filter out background noise and to pick up your voice clearly.
Click here to find out how you can best utilise your space when filming.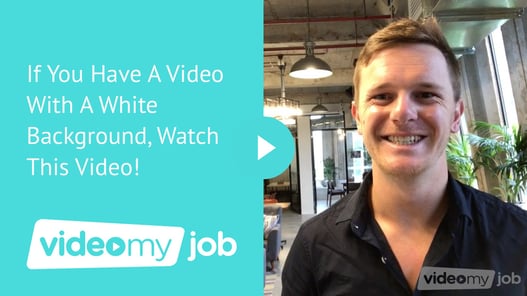 For extra help check out our How-to videos here: HOW TO📱.
---
Our next post in the 'Making your best Video Job Ads' series will be all about presenting on camera – how you can best present your content, environment and yourself to ensure your video job ads are the best they can be.
Thanks for reading and have fun creating your own video job ads!