It's been a busy couple of months for VideoMyJob app updates - in-app tutorials and email campaigns, new cover templates and a Chrome extension that gives you access to your video library from your browser 🖥 Don't forget to update your app to make sure you have access to the most up-to-date feature packed version!
---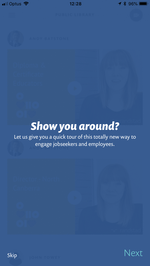 In-app tutorials
New users are now greeted with handy tool tips when they open the app and step through recording for the first time.
You can skip the tips at any time, and turn them back on in your settings if you ever need a refresher.
---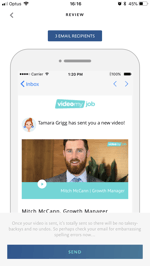 Email campaigns
Send an email with your latest video straight from the app. Type in or select email recipients from your phone's contacts, create a subject line and message and send.

Once your email has been delivered, you will be able to see the clicks, views and engagement, per recipient, on your email campaigns - all from the app.
---
Chrome extension
Install the Chrome extension on your Chrome browser to access your entire VideoMyJob library with just one click.

Once installed, click on the VideoMyJob icon in your extensions, sign in and choose from the following options:
- Insert thumbnail (gmail, outlook etc.)
- Copy link e.g https://videomy.co/GfwiY3D

- YouTube link e.g https://youtu.be/9U3OiWtdicI

- Embed video (for web page, blog etc.)
---
Two person cover templates
We have recently added some new templates to the video cover style options for your thumbnails.
You can now select from three new designs, giving you more flexibility and helping you better showcase your presenters, and differentiate departments, content style or sub-brands.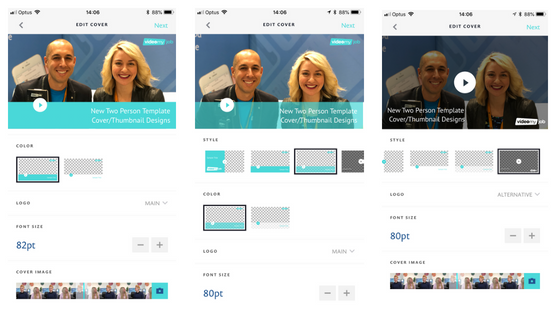 ---
In case you missed it....
The add image/video function on your timeline can now support up to 14 video or image assets.
Admins can invite new users from the app at the touch of button, the invite launches the app to help your users get started.
Clear caption option (no background).
Transparent backgrounds supported in .png files.
---
Update your VideoMyJob app now and start using all the latest features.