We've fixed a few issues and added some super-handy shortcuts to help you find your videos faster, exit and save if your recording gets interrupted and trim in any orientation. Watch the video to see it explained in full by our VP of Engineering or read on if you prefer your data in text form!
---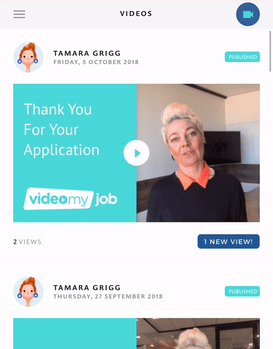 My Videos
If your team are super-users like mine, it can get a little frustrating trawling through everyone's content to find your own videos. Well now you don't have to—there's a new menu button that allows you to locate all of your own video content in one stream.
It's an easy shortcut tab that saves you scrolling through your team feed to find your own videos.
Just click 'My Videos' and head straight to your very own video library and manage your videos from there.
---

Save and Exit
Do you ever find yourself half way through editing and your phone rings or a colleague needs you quickly? Or perhaps you're half way through editing and you just can't go on without a coffee....? ☕️
Because we know it's annoying to lose a great take, we created the 'Save and Exit' function in recording. Now you can attend to the interruption and when you're ready you can return to the app, head to 'Projects' and continue editing from where you left off.
Your videos are all saved in 'Projects', until you decide to delete them.
---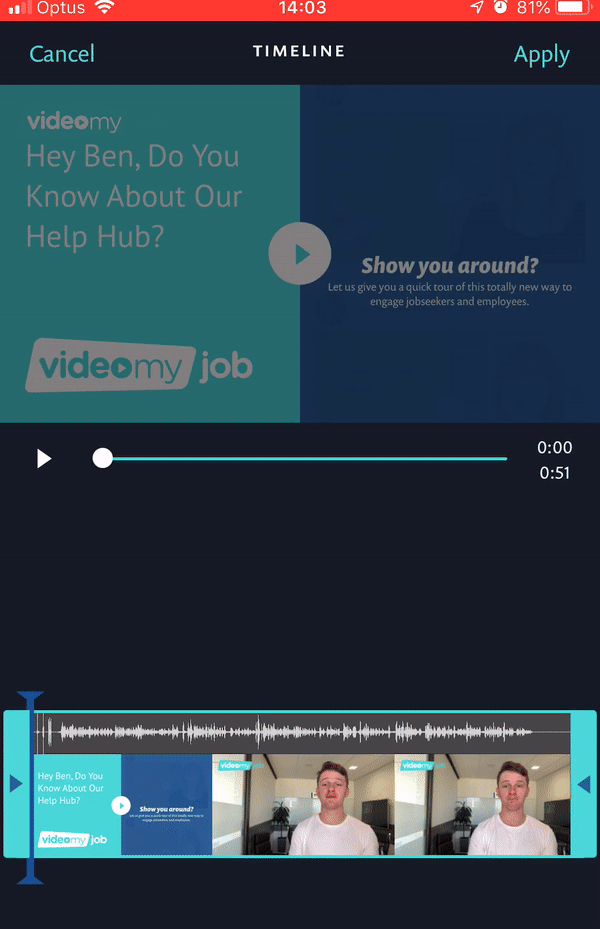 Trimming
You say tomato, I say tomato ... some of us like to operate our devices in portrait mode, some of us prefer landscape—now you can trim your video footage anyway you like!
Simply tilt your phone to edit in your preferred mode.
---
Update your VideoMyJob app now and start using all the latest features.