Welcome to the final part of our three-part series blog 'Making your best Video Job Ads', this – our final instalment, is about best preparing you to bring your jobs to life.
When filming, it's important to come across as confident and compelling so that all of your information is absorbed and efforts are rewarded with great candidates.
Making videos might not be something you have ever done before, but rest assured VideoMyJob is designed for everyone to use, regardless of your experience in front of a camera.
We'd like to share some tips on how you can best present your content, environment and yourself to help you make really engaging videos.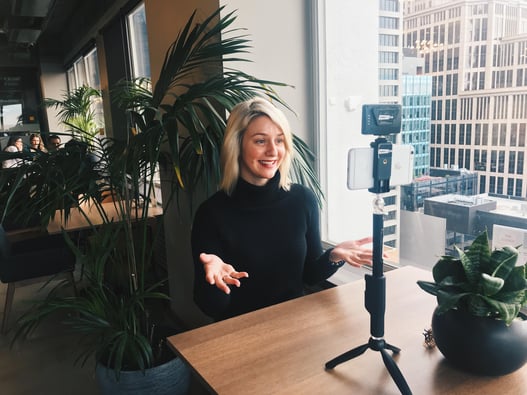 Prepare
After you have structured your job requirement content, pull out the key points that you'll use as a guide to prompt you throughout making your video job ad. Use your key points to populate the VideoMyJob teleprompter. It allows you to appear more conversational and be confident with your content.
If you prefer the comfort of having a full script in the teleprompter make sure it is written as you would say it, not as you would write it in a text job ad. Remember it needs to be engaging!
Run through your content a few times pre filming to get comfortable with it and to try to keep your video under 90 seconds. Practise makes perfect!
Before you film it is also a good idea to check your technical set-up to ensure your camera, sound and lighting are the best they can be. In our last blog post we covered how to optimise these technical elements - make sure you read this article to help with your set up.
Position
When you are filming it's a lot easier to know you are in the right spot as opposed to just hoping for the best! VideoMyJob has a transparent silhouette that helps you position yourself perfectly in frame and allows for your logo, captions and contact details to be seen clearly.
Look into the camera at eye level - you want to be looking at the camera in the same way you would in a conversation with a candidate, straight on.
Personalise
What you wear in your videos further reflects on your company's brand and values. If your office attire is smart casual, wear that or if your environment is corporate - wear a suit.
Try to keep your look neat, clean and professional.
Present
With these tips in mind, the best piece of advice we can give you when you are filming, is to be yourself. Present your video in an authentic and engaging way. Show enthusiasm for the job you are presenting, but don't oversell the position. Be natural and relaxed and avoid too much movement or slouching.
Imagine you're talking to someone face-to- face. You'd be natural, confident and comfortable - you need to reflect this on camera too. If you feel nervous, go back to smiling and anchor yourself with the teleprompter.
For more tips to create engaging videos, click here!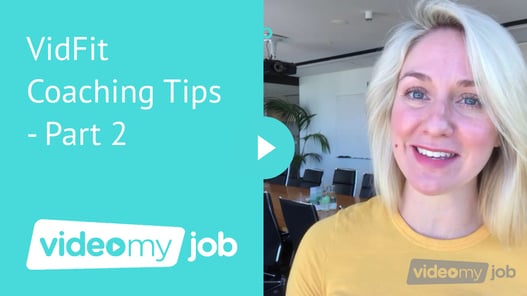 For extra help check out our How-To videos here: HOW TO📱.
---
The more videos you make, the better you will get at it! And, if you get stuck, or need any help, our friendly support team is here to help you.
Good luck, and have fun making great video job ads!