Welcome to the second edition of The Co-Lab... Your Quarterly VideoMyJob Product Newsletter! We'll be sharing all the latest updates, tips and tricks, and user insights and wins.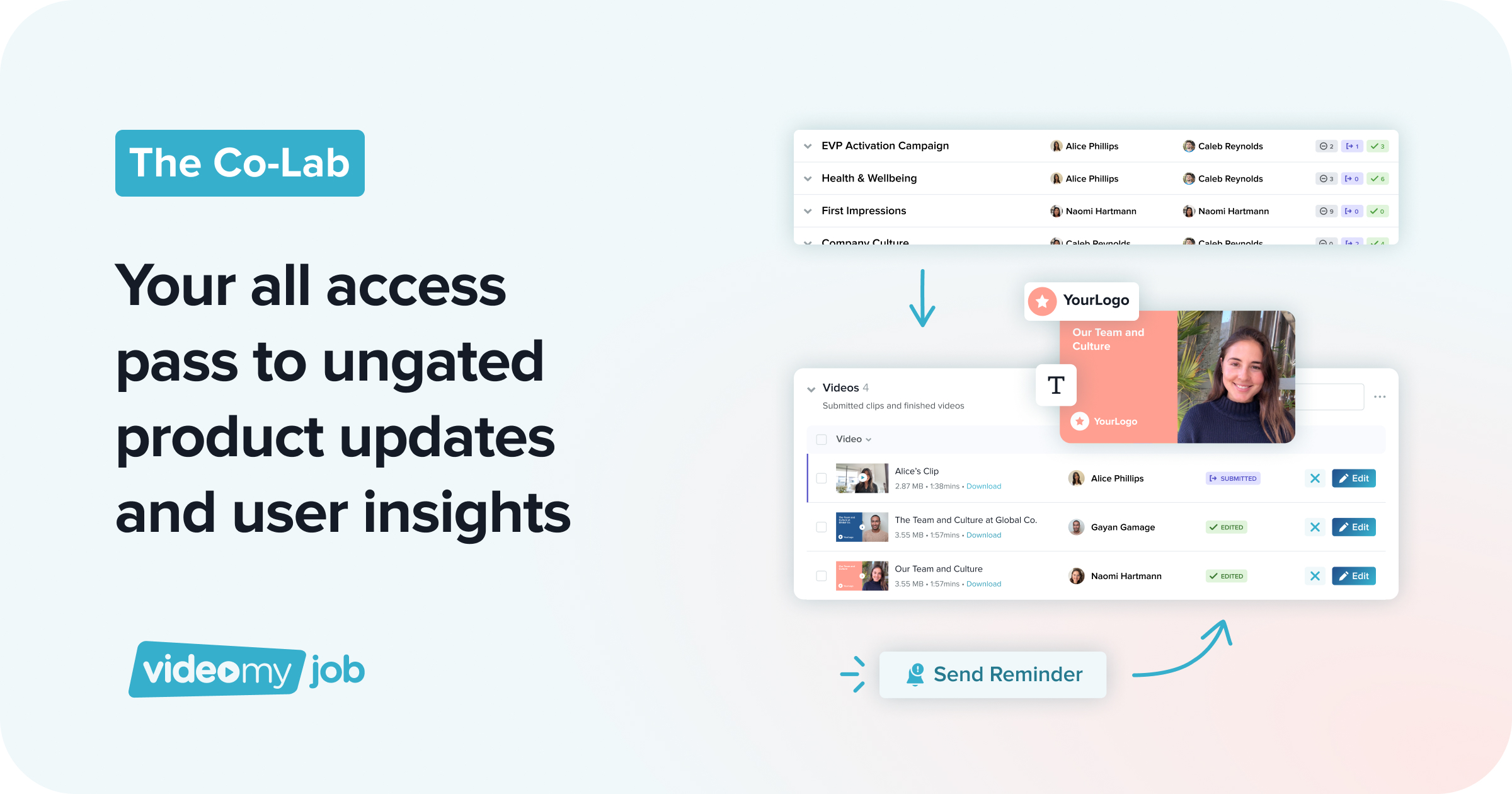 WEB
Campaigns
This solution will not only make it easy for you to request video content from your employees at scale, but you'll also be able to collate the videos, manage your requests, send reminders, and quickly edit your videos all from one place.
WEB
Web Branding
Create published video content in only a few clicks with Web Branding! This option let's you trim and brand your videos from your web browser, making it quick and seamless to get your videos ready for your Story Feed, social channels and employee networks.
RESOURCE
Campaigns Playbook
We have developed a Campaigns playbook with a catalog of ready-to-go campaign templates that support key talent objectives. Use this resource to help you get started! Click here to download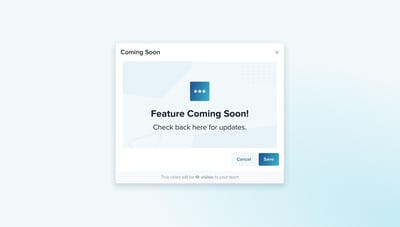 COMING SOON
AI Script Generator
You no longer need to be considered a writer or content wizard because we're bringing AI into our platform, making it easy for you to create scripts that are on brand and helps you land your message...
Keep a look for an update on when this will be available in your account.
We're excited to feature Stephanie as our Power User Spotlight for this edition. She's a Talent Engagement professional with a passion for people. She's been a part of Medibank for over three years, and loves connecting the dots between organisational strategy, and a candidate's passion and potential.

Click to watch the full interview where Steph shares how Medibank is using VideoMyJob as part of their talent strategy...

The Best Practice Award 🏆
We love seeing how you're using VideoMyJob as part of your TA and EB strategy. In this edition we wanted to congratulate Los Alamos National Laboratory for launching their Employee Testimonial Video Library (Story Feed).
They had a goal to have enough videos to be able to launch in June... and they did it 🎉

Company News
Meet Our New VMJ Bubs
Chris Long (VP of Engineering) and Gavin Lamb (Account Executive) have recently become new dads, and we couldn't be more excited to welcome two incredibly cute additions to the VideoMyJob family...
Meet April Long ❤️ and Theo Lamb ❤️