We are moving to an inbound recruiting model, using digital channels and talent communities to attract candidates through the discovery of online content.
Prospective hires expect you to verify them—but more than ever employers and their claims are being verified by job seekers.
There is a glut of user-generated content for prospective hires to surf whilst trying to get a gauge for being employed by you; Glassdoor reviews, social media channels and even your employees own social media profiles are all part of the mix of sources publicly available.
Don't assume a job seeker is content with your carefully curated career page, you need to spread your net wider than ever before to attract and persuade top talent.
Finding the right employee is no longer as easy as putting up the job description and waiting for hundreds of applications to flood your inbox. The number of people actively seeking full time employment in the United States is about equal to the number of jobs available; with the unemployment rate at the lowest level since the Great Recession tipping the balance of power from talent acquisition to job seekers.
Before we dive into how using video can help you get the best people possible for your company, here are some of the factors affecting the shift in talent attraction best practice.


It's a job seeker's market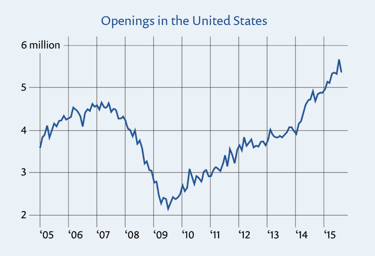 Following the Great Recession, employers had the opportunity to be selective about who they hired. This resulted in a situation in which even the lowest paying position had hundreds of applications. Those days are over, but many employers have failed to shift their recruitment function to a model that prioritises candidate experience over recruitment efficiency.
With a decline of candidates per opening from 6.2 to 1.2 over the last decade, employers are now competing to provide employment offers and create work cultures that attract and retain the best and brightest to their offices from locales around the world.
Employers are seeking solutions to improve the candidate experience and tackle the culture, processes, and tools to keep employees engaged so they will stay and grow with the company's growing needs.


Recruitment marketing is evolving
To attract the level of talent your business needs, your company must stand out and be attractive to potential applicants. Having a clear employer brand and a well-defined employee value proposition (EVP) is critical.
Helping potential employees to understand your company values and the breadth and experience of your leadership team is a valuable investment.
Until recently household brand names had a distinct advantage attracting talent. When faced with two walls of text, a scrolling job seeker was likely to go with the recognised brand—simply because there were no other indicators to set the opportunities apart.
According to recent Indeed research, an organisation that is lacking an online presence provokes "automatic" suspicion from 77% of job seekers. When it comes to small businesses, 69% of job seekers believe it is difficult to get insight into what a role at a smaller organisation will be like. As a result, 63% believe applying for a job at a small company is more difficult than a larger organisation. For small businesses who haven't had the resources to invest in a robust online presence, job seekers could potentially be passing over your open roles. So, how can you start building your employer brand online to help attract candidates to your open roles?
With the rise of affordable video, small brands can now effectively communicate their unique EVP, enrich their online presence and set themselves apart at this crucial early stage in job search. Equally, big brands can take advantage of video to repel poor-fit candidates and increase the quality of applications.


Jobs are changing—talent attraction needs to change too
Technology is now the cornerstone of a modern talent acquisition function, it's getting easier for recruiters to obtain vital information about applicants and to build data-informed personas for ideal candidates.
With blockchain advances employers will be able to verify the information given to them instantly, freeing up time previously spent on manual verification.
Today's recruiters need to harness the power of new technology to automate repetitive tasks and focus on building skills that are not (yet) replicable by bots—creating human connections.
Less than 1% of companies are using video in recruitment marketing, creating a golden opportunity for companies seeking to lead the innovation charge.


Growth and popularity of online video
If a picture is worth a thousand words, a 30 second clip is worth an entire novel.
It's no secret that the internet is filled to the brim with videos. Cats, car wrecks, and business proposals can be found with just a single click of the mouse. This fascination and preference for video can be harnessed to connect you with the finest global talent for a fraction of the cost of traditional marketing methods.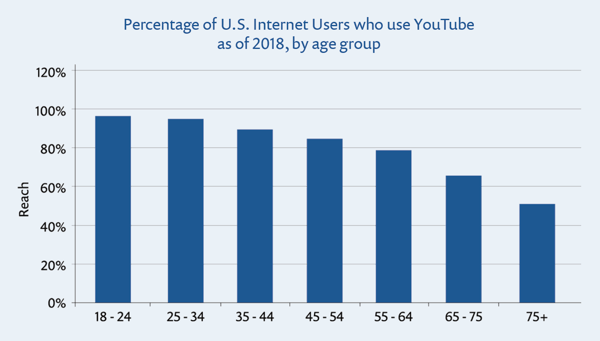 Today, more video content is uploaded every month than was produced by all the major U.S. television networks over the last 30 years. The effect of this can be felt on YouTube, where more than 500 million hours of video are watched daily.
This thirst for video has created an environment where 92% of marketers say it's an important part of their marketing strategy. Yet, Recruitment Marketing has been slow to adopt video, with legacy Applicant Tracking Systems, internal bureaucracy and an avalanche of new HR technology slowing adoption.
If a recruiter's greatest fear is being replaced by a robot, it's time to build the skills that set us apart and leverage technology to make better H U M A N connections, at scale!


The barriers to adoption are dropping, the returns are increasing
The average number of company videos increased by 30% from 2016 to 2017, with the expectation that the number will increase by nearly 50% this year (and no sign of slowing down after that).
Video is no longer a 'trending' recruitment marketing strategy. It's here, and it's a powerful way to build your employer brand, communicate your employee value proposition and reach hard-to-find talent. Get the latest stats on video in recruitment.
The reason is simple—it has become faster and cheaper to create video content for mass distribution than ever before. VideoMyJob removes many of the roadblocks that have prevented big brands from wholeheartedly embracing employee-generated content: governance, brand integrity and cost.
If you're serious about making better connections with candidates, employees and clients—it's time to get serious about video.