Employer Branding Manager Quila Israelson talks to VideoMyJob about delighting candidates with video and her experience of introducing new technology to the team at Australia Post.
What challenges were you looking to solve by implementing VideoMyJob?
We realised that the candidate experience could be way more personalised than it already was. I think when it comes to technology, people love to automate, but the devil is in the detail, you risk almost losing that human side.

So we thought that VideoMyJob would be a really amazing way for us to show who our people are, what the jobs are all about and we also found a lot of other use cases along the way.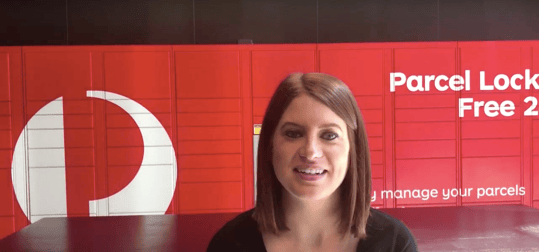 What success have you seen as a result of introducing video?
We've been using VideoMyJob for a little over a year now, initially we were just using it to create job ads. We had our recruiters doing it weekly and focusing on some of their hard-to-fill roles. That's where we saw our first successes using video as a tool.
We would create a video, for example a Postie role in Frenchs Forest in New South Wales, which traditionally was a really hard-to-fill role in a hard to recruit for location. We found that by implementing video, it showed the human side. It showed the hiring manager and potentially the facility as well. It provided a view into what it's really like to work at Australia Post.
I think it brought down the time to fill the job from 100 days to somewhere in the 30s, which is unheard of and our stakeholders were really happy - plus we got great talent!
Another use case is our monthly survey data, showing people's successful experiences joining the company and their unsuccessful experiences.
There's always anecdotal information that people give, saying, "I'm sad that I didn't get the role, but it was really nice to get to meet the hiring manager
via video before coming in for the interview" or "I was a little bit less nervous."
In September, my team and I created a video for a new employee, Grant, before he joined. It was a really nice way for him to get to know me, get to meet the team and get to see the office. We also made a video for his kids who were moving from Canberra to Melbourne. The video made them feel like they knew where the hot chocolate machine was, and they knew that there was going to be some friendly sporting banter once they moved here. They've since come to visit and knew exactly where the hot chocolate machine was!

What's it like to work with a startup?
One of my favourite things about working with VideoMyJob,
 and I've said this a million times, is that I feel like they're really partners. They become your friends and they learn your business. They get to learn your needs and they're open to developing new ideas with you.
The name is Video-My-Job, but for us we've had a million different use cases outside of filming for just job ads, and they are really welcome to brainstorming new ideas with you. The perfect partner.
---
Quila Israelson is the Employer Branding Manager at Australia Post, one of Australia's most forward thinking talent acquisition environments. Her love for digital marketing stems from the ability to speak to the right people at the right time with the right message, across multiple devices.
---
With VideoMyJob it's never been easier to create consistent branded video content with a tool every member of your team owns - a smartphone.