Everything we do at VideoMyJob is done with the goal to make it easier for talent acquisition and employer branding teams to create branded videos... And that process just got easier than ever!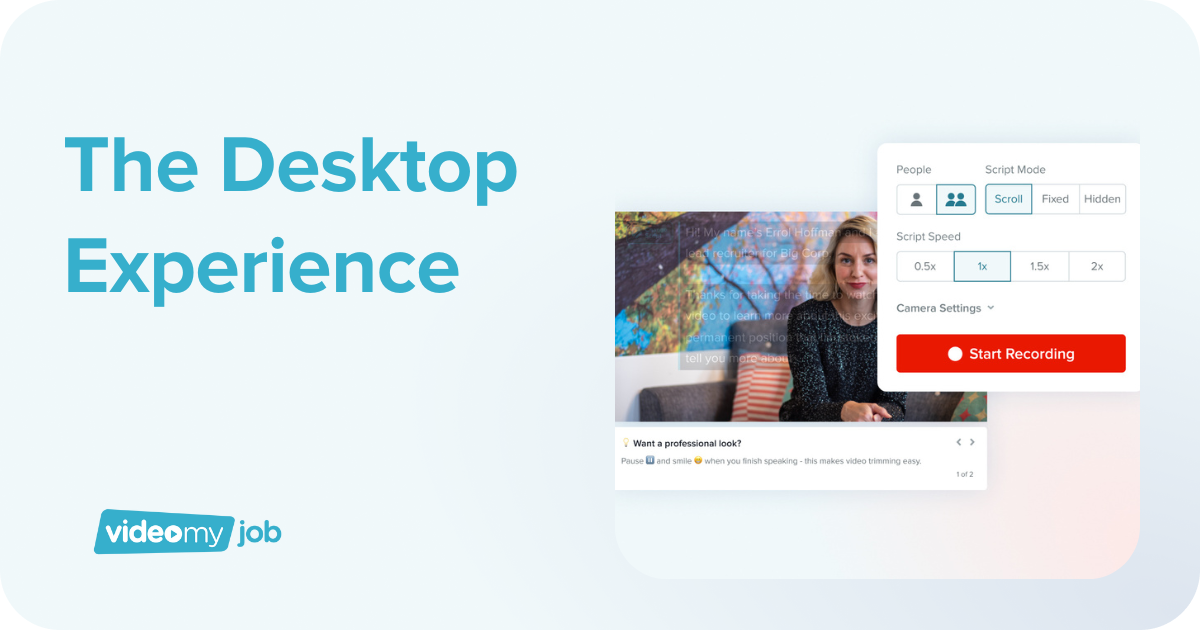 We've just launched some of our most requested features that will make it quick and easy to film, trim, brand and publish videos straight from your desktop computer...
You can film directly from your desktop computer in only a few clicks using a teleprompter and positioning guides... plus do as many takes as you need!
Videos can be easily edited and branded from your desktop computer using the trim feature, text overlays and cover images.
Easily publish your videos from your desktop and share to your employee networks and social channels directly from the platform.